Report: Future of EVs
October 3, 2018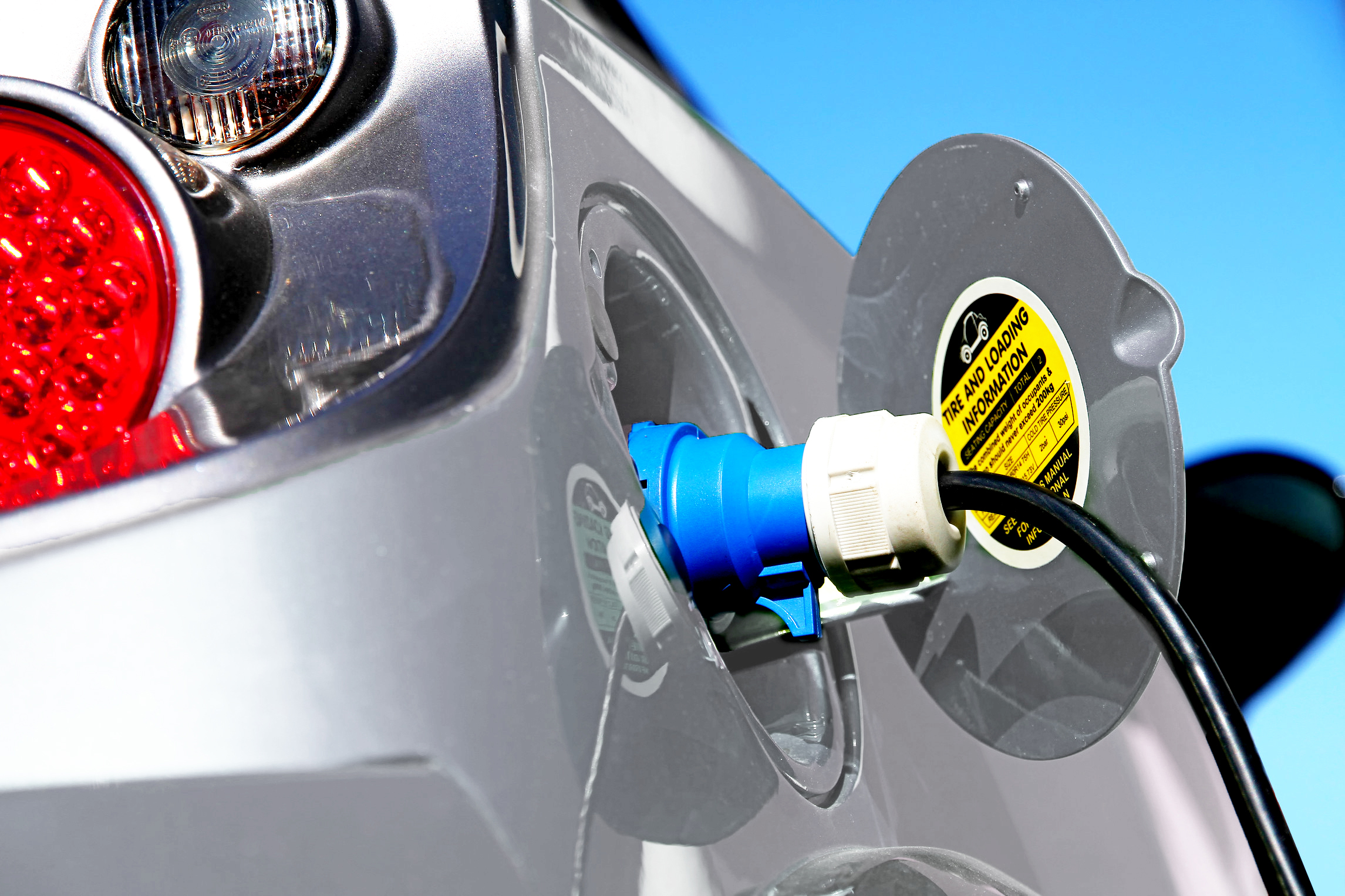 Today, electric vehicles (EVs) make up just a small part of the U.S. road fleet, but they are gaining ground in some regions. While EVs hold promise for lowering costs and air pollutant emissions from auto travel, among other benefits, their growth raises questions about the changes needed to support this transition. How much charging infrastructure will be needed, and what role should utilities play in developing it?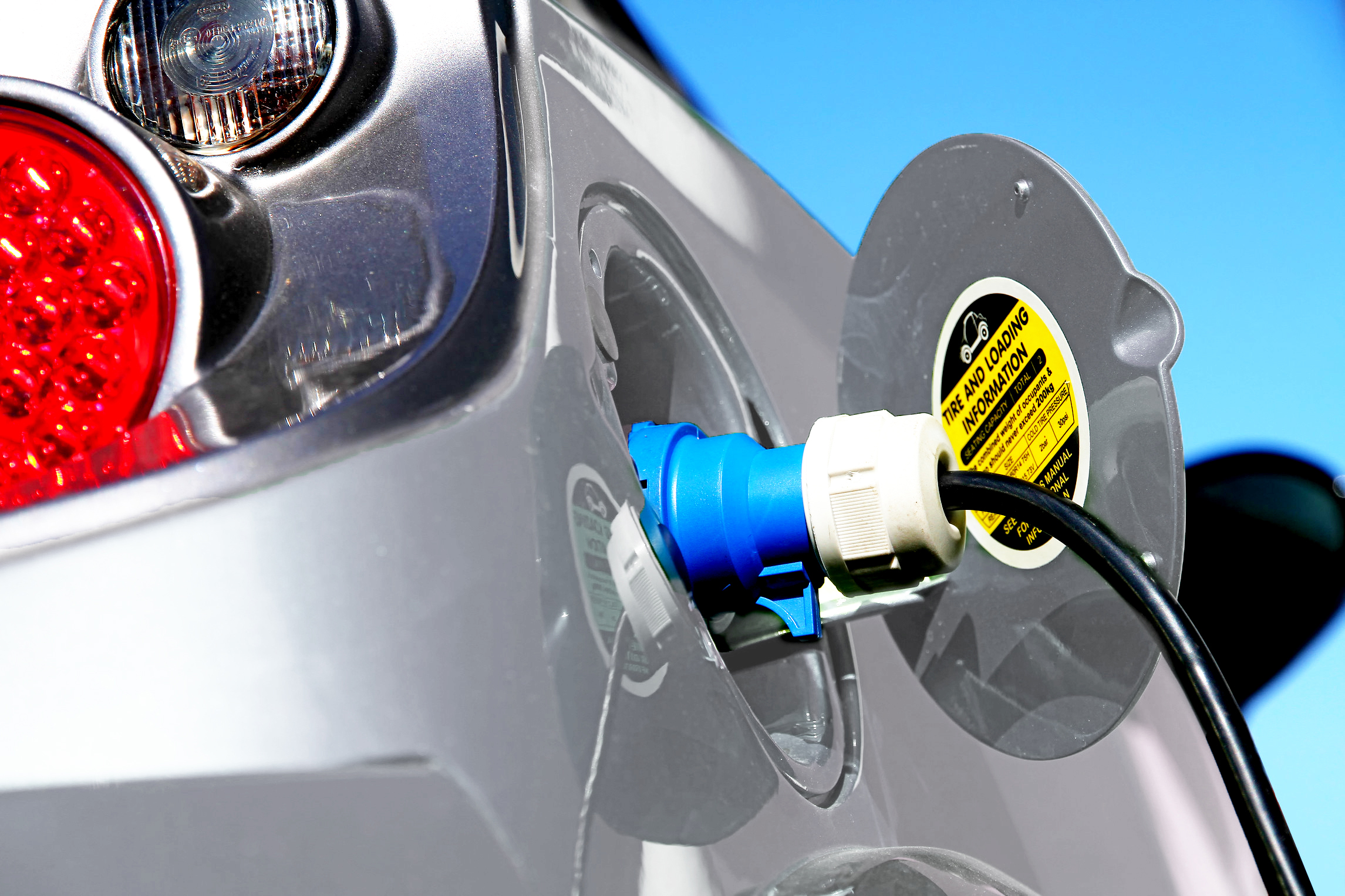 A new report from Berkeley Lab addresses these and other questions, drawing insights from three crucial perspectives: utilities, third-party service providers and consumers. Titled The Future of Transportation Electrification: Utility, Industry and Consumer Perspectives, the report is the 10th in theFuture Electric Utility Regulation series from Berkeley Lab.
The International Energy Agency projects annual sales of EVs to expand globally to 21.5 million by 2030 — about 13 percent of the light-duty vehicle market — taking into account current and announced policies and measures. This corresponds to a 24 percent average year-on-year sales growth since 2017. In the U.S., some utilities are supporting the trend toward electrification by building "make-ready" infrastructure (e.g., wiring and conduit) for public charging stations, offering rates tailored for EVs and educating consumers. Utilities also are investing directly in public charging stations.
Still, the infrastructure needs far exceed current investment plans. But the roles of utilities and private firms and how charging infrastructure investment priorities should be determined are still being developed, tested and debated, as the report highlights.
Philip Jones, executive director of the nonprofit industry Alliance for Transportation Electrification and a past president of the National Association of Regulatory Utility Commissioners, calls for a strong utility role to deploy infrastructure quickly to meet the investment gap, including ownership and operation of EV charging equipment on a regulated basis.
Jonathan Levy, vice president of strategic initiatives at the public charging station network EVgo, argues for a driver- and rider-centric approach to charging infrastructure to avoid a patchwork of utility programs across the country that could leave gaps in charging sites where drivers and riders need them. He also views utilities as important partners that can complement investments by EV charging companies and the public sector.
The National Consumer Law Center call for pursuing EV infrastructure investments in a way that equitably allocates costs and benefits of EV charging infrastructure, lessens the impact on ratepayers and shields low-income households from unaffordable rate increases, while providing sufficient infrastructure to support broad EV adoption.
"Collaboration between utilities, EV charging companies, consumers and other stakeholders can go a long way toward meeting the challenges identified in our report," said Lisa Schwartz, deputy leader of Berkeley Lab's Electricity Markets and Policy Group, and project manager and technical editor for the Future Electric Utility Regulation report series. "With a constructive look at differing views on these public policy questions, states can better set transportation electrification goals, devise a roadmap to achieve them, and integrate infrastructure needs in utility and transportation planning processes."
Berkeley Lab recently presented a webinar on the topic and the webinar recording is available at: emp.lbl.gov/webinar/future-transportation-electrification
The report series is funded through U.S. Department of Energy's Grid Modernization Initiative, with support from the Office of Electricity and the Solar Energy Technologies Office.
Additional reports in the Future Electric Utility Regulation series are forthcoming. To stay informed, subscribe to the mailing list at FEUR.lbl.gov and follow @BerkeleyLabEMP on Twitter.
###
Lawrence Berkeley National Laboratory addresses the world's most urgent scientific challenges by advancing sustainable energy, protecting human health, creating new materials, and revealing the origin and fate of the universe. Founded in 1931, Berkeley Lab's scientific expertise has been recognized with 13 Nobel Prizes. The University of California manages Berkeley Lab for the U.S. Department of Energy's Office of Science. For more, visit www.lbl.gov.
DOE's Office of Science is the single largest supporter of basic research in the physical sciences in the United States, and is working to address some of the most pressing challenges of our time. For more information, please visit science.energy.gov.